I'm seriously going to have to revert to cell shading for the backgrounds from now on. This page took me way too long, and since we are getting close to the anime convention, it is important that I use all my free time towards making chocobo dolls. For serious.

BUT on the plus side, I like this picture! I think it can stand on its own as a piece, so maybe I'll use it in a portfolio.

If anyone's curious, the photo reference for this picture is of "El Calle de los Judios" ("The Street of the Jews") in Cordoba, Spain. If I remember right, this street is part of a larger "Old Jewish" section of town, complete with tiny winding streets in its medieval-ness. I was there once, walking late at night with my fiance. It is actually kind of scary to be disoriented in an area with tight, twisting streets and sometimes uneven ground. It was a little adventure.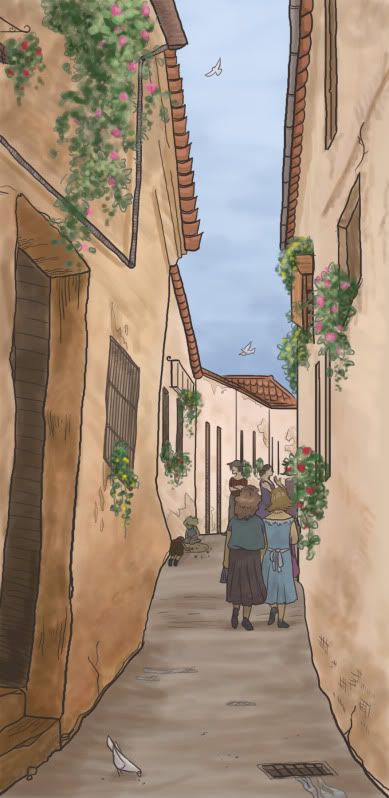 Okay. I go sleep now.